iAnthus Mayflower
An interactive application that allows visitors to explore and learn about the world of cannabis.
Technologies
After Effects
Illustrator
Photoshop
iAnthus Mayflower is an interactive application for exploring cannabis. It gives dispensary visitors the opportunity to learn about cannabis, its uses, and product offerings. Visitors can learn about cannabis through several interactions, including interactive maps, short-form articles, and galleries.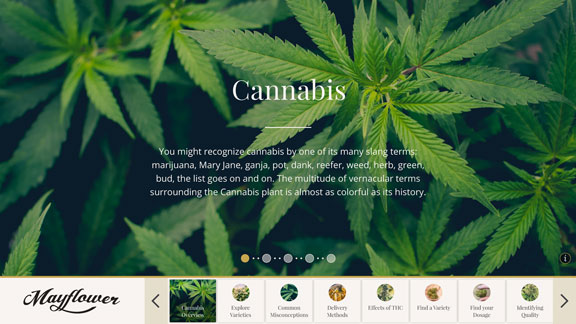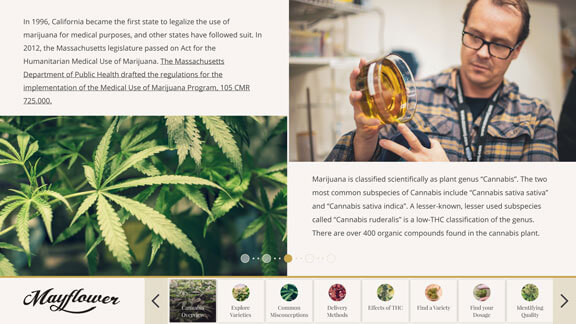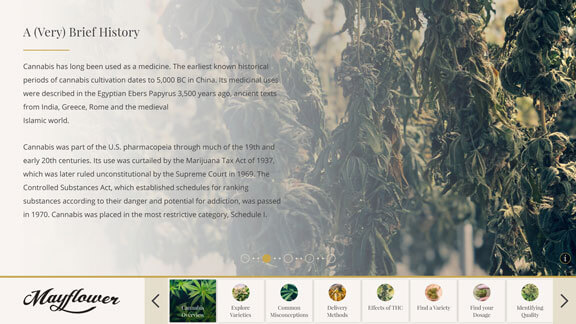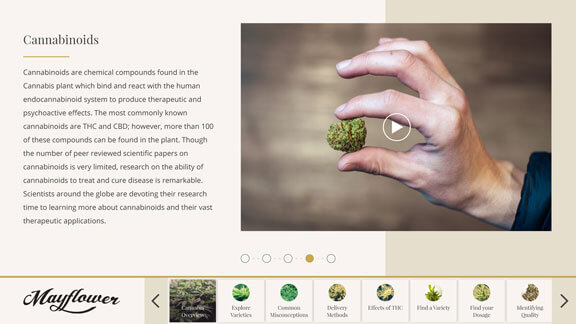 The application organizes several educational topics, each with its own modular layout and components. The modules give content curators flexibility in creating engaging layouts tailored to fit a wide range of content.
The Media-Rich Article is a flexible layout suited to a variety of content types. It accommodates images, videos, long and short-form text, and lists comparisons. The layout comprise slides, which visitors navigate by swiping.
Subtle animations guide visitor interactivity and assist in a smooth flow. Animated tool-tips help to provide clear instructions where necessary.
The Grid-based Gallery is a layout suited to non-hierarchical collections, such as varieties of cannabis. Gallery items lay in a looping, vertically-scrolling masonry-grid. Tapping an item reveals detailed information about the selected item.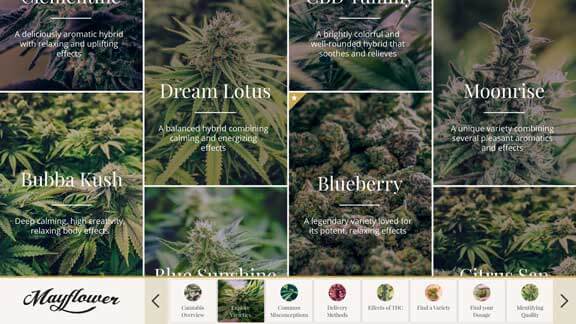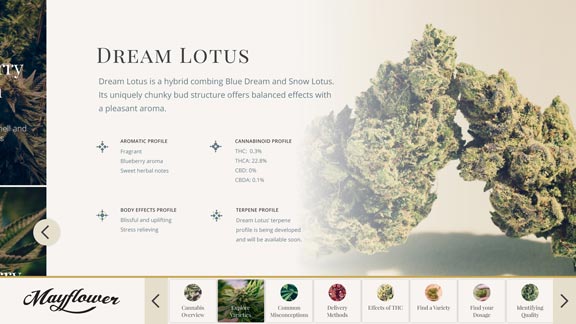 The Interactive Map is a layout suited to content with spatial relationships, such as geographic locations, and human and plant anatomy. Images and illustrations serve as maps with key interest points, or hot-spots. Tapping hot-spots displays detailed information about a particular area/topic. A single interactive map can contain many interactive maps. This allows content to flow from coarse to detailed.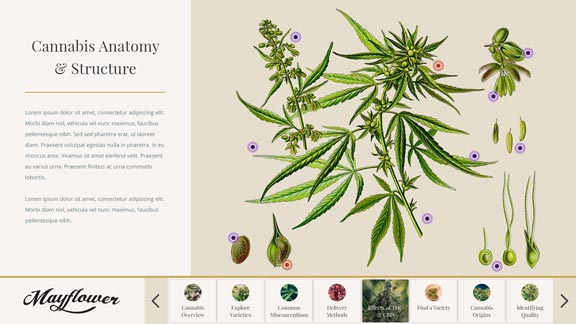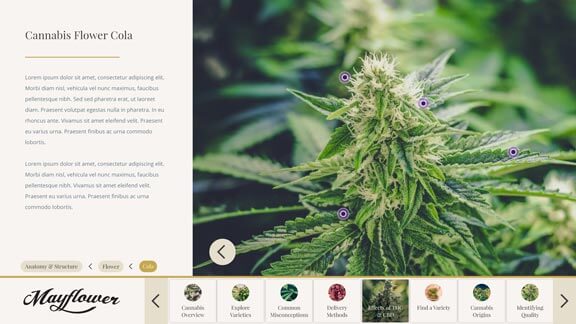 iAnthus Mayflower is available in dispensaries around the United States. Branded applications are deployed for Mayflower, GrowHealthy, and Citiva locations in Boston, New York City, and Miami.