Pomotroid
Simple, visually pleasing, and open-source pomodoro app.
Technologies
JavaScript/CSS/HTML
Electron
Vue
Pomotroid is a simple and configurable open-source Pomodoro timer. It provides a visually-pleasing and reliable way to track time using the Pomodoro Technique. It features customizable time inputs, optional desktop notifications, charming alert sounds, and other options.
I created Pomotroid as an exercise in writing desktop applications and to fulfill a desire for a delightful and useful Pomodoro timer. I aimed to make it easy to use, customizable, reliable, and narrow in scope.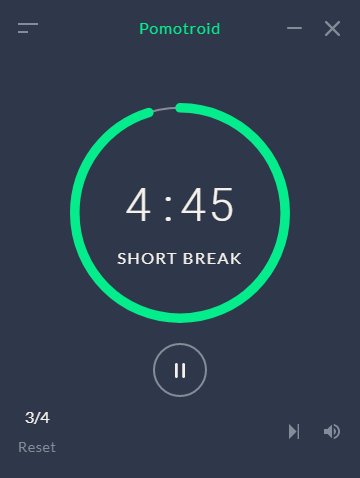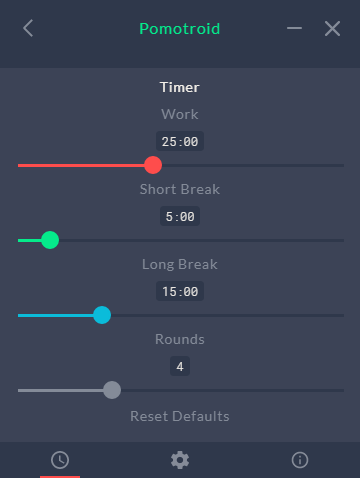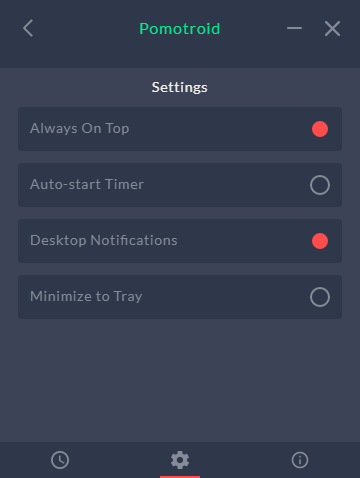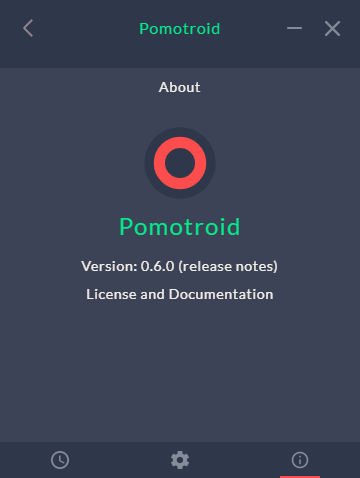 Pomotroid provides several options to help you customize the way you track time.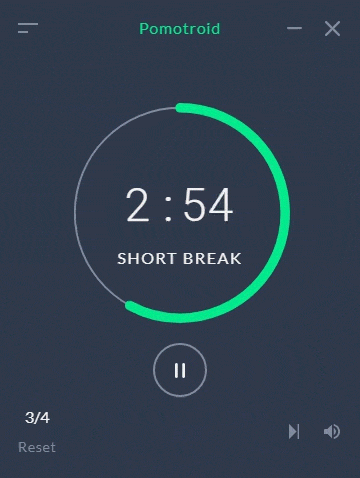 Options include desktop notifications, volume control, set always-on-top, and minimize-to-tray settings.